Safeguarding your journey with missionary travel insurance is crucial. It's your shield against unexpected events—from medical emergencies to lost bags. Dive into the options, pick the perfect coverage, and travel with peace of mind.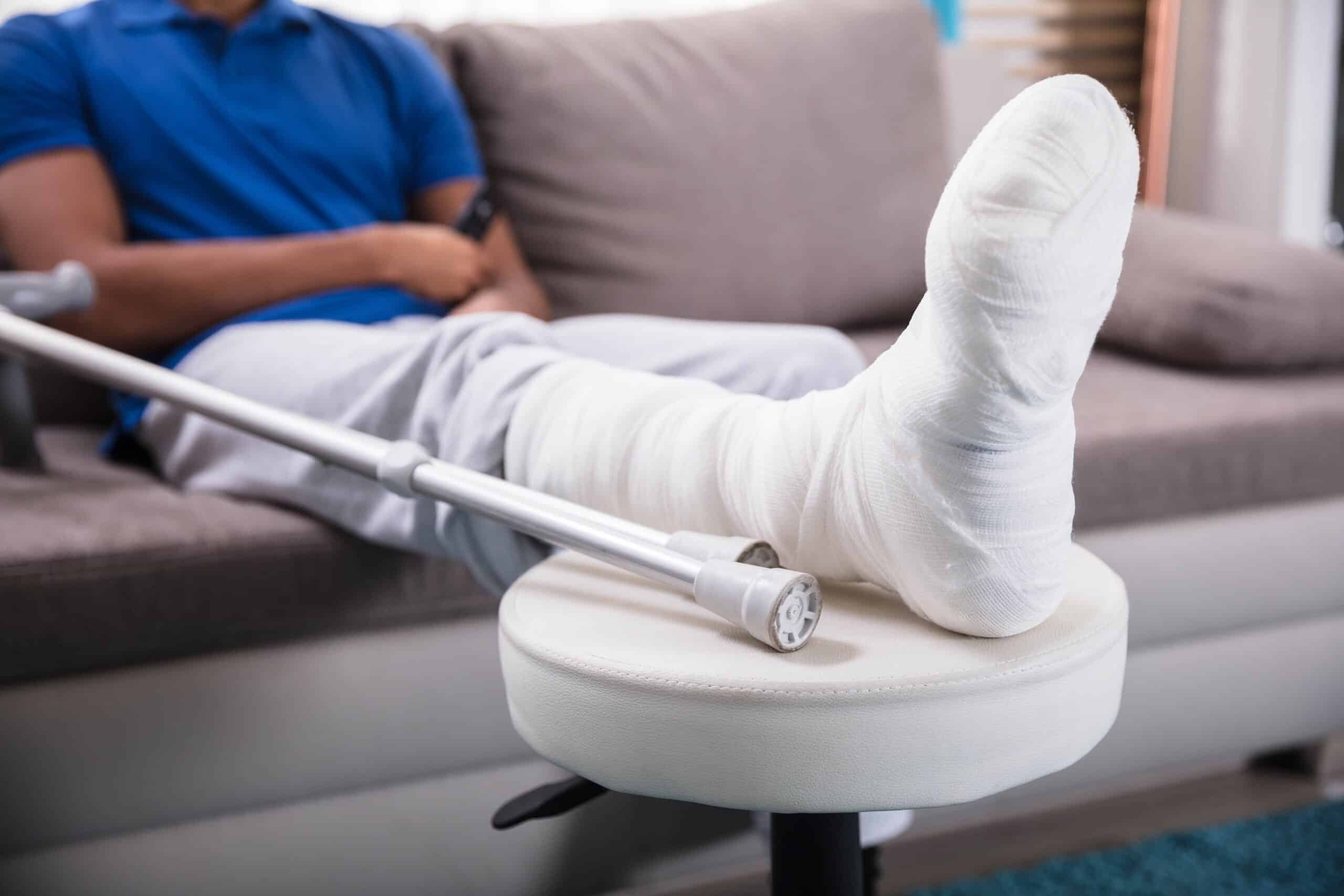 Get Insurance Quote
Our preferred partners:
With so many insurance options out there, make sure you really get the lowdown on what's covered, what's not, and how to ask for a payout if something goes sideways. Think about where you're going, how long you're staying, what you'll be doing, and your health stuff. Choose a policy that fits your adventure! 🌍✈️🎒
Key Takeaways
Travel insurance offers protection against unexpected events during a trip, such as cancellations and medical emergencies.
Key features to consider when choosing travel insurance include coverage limits, exclusions, and the claims process.
Factors such as destination, activities, and personal health should influence the selection of a suitable policy.
Key Features of Travel Insurance
Trip Cancellation and Interruption
Think of it as a safety cushion for your trip. Let's say bad weather rolls in, or something personal pops up, and you can't go or need to head back early. This insurance helps cover your back. So, if you've already paid for stuff that you can't get back, the trip cancellation part helps give you a refund. And if some surprise costs come up because your plans changed, the trip interruption bit helps with that. Basically, it's there to help if life throws you a curveball. 🌩️✈️💼
Medical Coverage
It's like having a health backup when you're out exploring the world. If you get sick or hurt on your trip, this helps cover the doctor or dentist bills. But remember, always check the fine print to make sure it covers what you need and there aren't any sneaky exclusions. It's all about staying safe and not getting hit with unexpected bills while you're trying to enjoy your adventure! 🌍🤒💉🩺
Emergency Evacuation
Picture this: you're on a trip and something goes wrong health-wise. This part of travel insurance helps pay to get you quickly to the nearest place where you can get proper medical care. If things are really bad, it can even help get you back home. Plus, there's a part that can help out financially if something super serious like a major accident happens. It's all about making sure you're looked after when you're far from home. 🚑✈️🏥🌍
Delayed and Lost Baggage
You know those times when your flight's delayed or your suitcase goes missing? Travel insurance can help out. If your stuff's late, they can pay you back for essentials like clothes or toothpaste you buy while waiting. If your bag's lost for good, they can help cover the cost of what you've lost. Just remember, always check the rules of your plan, like when you need to tell them about a lost bag, so you get the most out of it. It's like a safety net for travel hiccups. 🛄✈️🕒🧳
Choosing the Right Travel Insurance
Age Considerations
When selecting the best travel insurance for your trip, it's important to consider your age. Some insurance providers may have age limits or higher premiums for older travelers. It is essential to compare different policies and choose a plan that caters specifically to your age group, ensuring you are adequately covered.
Coverage and Price Evaluation
When looking for travel insurance, don't just go for the cheapest one! It might not have everything you need. Compare what's covered and the price, and make sure it fits your trip needs. It's like shopping for a good pair of shoes – price matters, but fit and comfort do too! Pay close attention to factors such as:
Pre-existing conditions: Some policies may not cover pre-existing medical conditions, or they may require you to declare such conditions and pay an additional premium.
High-risk activities: If you plan to participate in high-risk activities (e.g., skiing, scuba diving), ensure that the chosen policy covers these activities.
Customizability: Look for a plan that offers flexibility, allowing you to adjust coverage options according to your travel needs and budget.
Understanding Conditions and Exclusions
Before purchasing travel insurance, it is vital to understand the conditions and exclusions of your coverage. Some common exclusions include:
Traveling to specific destinations with travel advisories
Participating in high-risk activities without appropriate coverage
Claims related to undeclared pre-existing conditions
To have a clear understanding of your chosen policy, thoroughly read the terms and conditions, and ask the insurance provider for clarifications if needed. By doing so, you can ensure that you have chosen the best travel insurance policy that meets your requirements and provides the necessary protection for your trip.
Specific Travel Insurance Providers
Get Insurance Quote
Our preferred partners:
RoamRight
RoamRight offers a variety of travel insurance plans to fit different types of travelers, including comprehensive, medical-only, and even adventure travel-focused options. Their plans can provide coverage for trip cancelation or interruption, medical emergencies, and baggage loss or damage.
Travelex Insurance Services
As a top-rated travel insurance provider, Travelex Insurance Services offers customizable coverage options to suit various traveler needs. They offer essential and comprehensive plans that include trip cancelation, trip interruption, medical coverage, and more. They have favorable ratings among customers and are able to serve clients in most US states.
Other options:
Squaremouth
IMG (International Medical Group)
Travelinsurance.com
Seven Corners
AXA Assistance USA
World Nomads
Allianz Global Assistance
Allianz Travel Insurance
Travel Guard
Travel Insured
TravelSafe
Tin Leg
Trawick International
Berkshire Hathaway Travel Protection
Additional Features and Upgrades
Cancel for Any Reason (CFAR)
Think of this as a VIP pass for your travel insurance. With it, you can cancel your trip for pretty much any reason, even if it's not in the regular policy. It's like a safety blanket for those "just in case" moments. But heads up! This extra perk costs more and might only pay back some of what you spent. Imagine getting back only half of what you paid for a concert ticket – that's kind of how it works. So, for many people, it might not feel worth it.
Rental Car Coverage
Another essential upgrade in travel insurance is Rental Car Coverage. This add-on protects travelers against financial losses or damages to the rental car during their trip. It typically includes:
Collision/Loss Damage Waiver (CDW/LDW)
Theft protection
Towing charges
Loss of use
Having rental car coverage in your travel insurance policy gives you extra peace of mind and helps avoid out-of-pocket expenses. However, make sure to carefully review the policy's terms and conditions to avoid any potential overlaps with your credit card or car insurance benefits.
Considerations for Domestic and International Trips
Travel insurance is an essential component of any trip, be it domestic or international. It provides coverage for various unexpected situations, from medical emergencies to trip cancellations and lost baggage. However, there are differences between domestic and international travel insurance policies. This section will discuss key considerations for both types of trips.
Domestic Trips: For U.S. residents, domestic travel insurance primarily covers trip cancellations, interruptions, and delays. It may also include medical coverage, though this might be redundant if the traveler's existing health insurance provides nationwide coverage. When selecting a policy, it's essential to consider the specific needs of the trip. For example, if there are substantial non-refundable pre-paid costs, a comprehensive policy that includes trip cancellation and interruption coverage could be valuable. Keep in mind that domestic policies typically have lower coverage limits and may not cover as many scenarios as international policies.
International Trips: International travel insurance is often more comprehensive than domestic policies due to the higher risks and costs associated with traveling abroad. Policies typically include emergency medical coverage, which is critical for U.S. residents, as their domestic health insurance may not provide sufficient coverage for international care. Additionally, international policies often come with travel assistance services, such as 24/7 support for medical emergencies and help with lost passports or legal issues.
When comparing international travel insurance, it's crucial to consider the destination countries, as different travel advisories and local health services may impact the coverage needed. Higher coverage limits and policy add-ons, such as evacuation and repatriation coverage, baggage protection, or cancel-for-any-reason benefits, may be necessary depending on the trip's specifics.
In summary, selecting the right travel insurance policy depends on whether the trip is domestic or international and the unique circumstances of each journey. It's vital to assess personal needs, risks, and potential costs associated with a trip, prioritize specific coverage areas, and choose a policy that provides the necessary coverage at a competitive price.
Frequently Asked Questions
What are the main benefits of travel insurance?
Travel insurance provides financial protection and peace of mind for travelers. Some of the main benefits include coverage for trip cancellation or interruption, medical expenses, evacuation, and lost or delayed luggage. Additionally, many policies provide assistance services, such as 24-hour emergency support and help with making travel arrangements during a crisis.
How do I choose the right travel insurance plan?
To choose the right travel insurance plan, consider your specific needs, budget, and trip details. Compare different policies and their coverage levels, including the maximum amounts they will reimburse for various covered events. Some travelers may prioritize medical coverage, while others might focus on trip cancellation or baggage protection. Also, consider any pre-existing medical conditions and look for policies that cover those.
Can I purchase travel insurance after booking my trip?
Yes, you can purchase travel insurance after booking your trip. However, it's generally recommended to buy it as soon as possible to maximize coverage for trip cancellation or interruption. Some policies may have specific time restrictions on when you can purchase coverage, especially for pre-existing medical conditions.
Is there an age limit for purchasing travel insurance?
Some travel insurance providers have age limits, while others do not. It's crucial to check with the specific provider and plan to determine if an age limit applies. In general, seniors might find that some policies have higher premiums or reduced coverage, but there are plans designed specifically for older travelers as well.
What is typically excluded from coverage in travel insurance policies?
Common exclusions in travel insurance policies may include pre-existing medical conditions (unless otherwise stated), high-risk activities or sports, and travel to specific countries or regions with travel warnings. Additionally, policies typically don't cover losses resulting from intentional actions, illegal activities, or self-inflicted injuries. It's essential to review the policy's fine print to understand its limits and exclusions.
How do I file a claim for travel insurance?
To file a claim, contact your travel insurance provider as soon as possible and follow their guidelines. This may involve completing a claim form, providing documentation or proof of loss (e.g., receipts, medical records, or police reports), and sending all necessary information to the provider. Keep in mind that timely communication and thorough documentation are essential to the claims process.